My work often hinges on specific, historically documented moments in which there is an identifiable change of state. These pivotal moments become the starting points for my investigations of singular and collective experience. These investigations often proceed by contorting and/or expanding the original moments through video and time-lapse photography. Since the work deals with contemporary forms of idol worship, it moves viewers to experience the intense emotional relations that fans develop with their icons. It induces viewers to inhabit what you might call fanspace: a highly charged ambivalent state that oscillates between sympathy and criticism, love and disgust. The work is driven by my sincere love for and identification with the subcultures it represents. At the same time, elements of punk aesthetic and attitude seed the work with dystopic implications that suggest our civilization is in deep decline. - Benjamin Funke, 2016
The photograph series TWA599 features large scale, archival quality ink-jet prints on Hahnemühle paper depicting mundane, almost nameless objects: painted cloth fragments and tattered pieces of scrap wood. At a distance the imagery is near-abstract. Up close, in high resolution, the scarred, twisted and scorched surfaces indicate a devastating event of extreme force and violence. These are relics salvaged from the crash of TWA flight 599, which killed Hall of Fame football coach Knute Rockne in 1931. The aviation disaster occurred as Rockne was en route to Hollywood to discuss the movie rights to his life story, making the Notre Dame coach one of the earliest American celebrities to die in a plane crash. These charred fragments have been preserved in the archives of the University of Notre Dame ever since, like relics of a gridiron-centric cargo cult. These objects are among the tiny minority of broken pieces that get accorded reverence, while billions of others are destined for the landfill. My pictures render the crash fragments in excruciating detail, isolating them against neutral backgrounds that reveal no hint of the objects' conceptual baggage.
The series of Untitled bronze sculptures appear that they were excavated from the same crash site that the photographic series captured. Here the bronze objects appear fragmented and scarred with an enameled finish that has been narrowly stripped completely away. I ask the question, do the objects carry on their own aura? Would we find them more compelling if they were fragments of a destroyed vessel that tragically ended lives?
In the Collection Series (Horizontal and Vertical), large color fields are created using thousands of sports trading cards. Recalling the zip paintings of Barnett Newman, the bookended display of these collectibles, reduce the players identity and image, his statistics and history and the provenance and value to a single millimeter. Through this arrangement, the fields of color take precedent. The subtext is where the question is embedded, would the work become more compelling or valuable if there were a Mickey Mantle in the Collection? Will we ever know if there is one?
The Swish Series formalizes the game of basketball. The series (in 2 parts) reside in mounted and suspended configurations. The mounted versions are displayed on thick slabs of hardwood, coated in layers of clear resin. The suspended versions are displayed at the regulation height of 10 feet, the cast ceramic sculptures appear as gnarled webs suspended from constructed steel brackets like a hornet's nest. The dramatic "spotlight" lighting cast heavy shadows against the backdrop as if a million camera flashes were popping when Steph Curry hits the game winning three.
Kurt Cobain is another media icon whose life ended in tragedy. Cobain's suicide marked the end of an era in grunge music. In retrospect, this event came to signal the melding of punk music with the commercial mainstream. During Cobain's life he often vocalized his criticisms of the corporate music industry. His disdain was aimed at major record labels, commercial radio stations and MTV® — all corporate structures that he was very much a part of. However, once Cobain signed over the rights to his music to the David Geffen Company in 1991 his control over his music began slipping away. His independent punk ideology had been supplanted by major corporations' profit models, and there was little he could do about it.
My David Geffen Videos alter and distort the complete series of Nirvana music videos produced during the band's final years, during the period of its Geffen contract. I altered these original videos by using a practice called "data bending," which means the manipulation of a digital file's source code (the zeros and ones). When this code is selectively altered, the video becomes severely damaged, and the results can be almost unrecognizable. The new data-bent imagery recalls hallucinatory images produced in the mental state known as hypnogogia, characteristic of the state in between alertness and sleep. When altering these videos I deliberately evoked this state to parallel the limbo moments Cobain must have experienced in the transitional space between life and death, when he had no control of what was going on around him. The videos are silent in order to reference the loss of Cobain's independent voice during the period of the Geffen contract.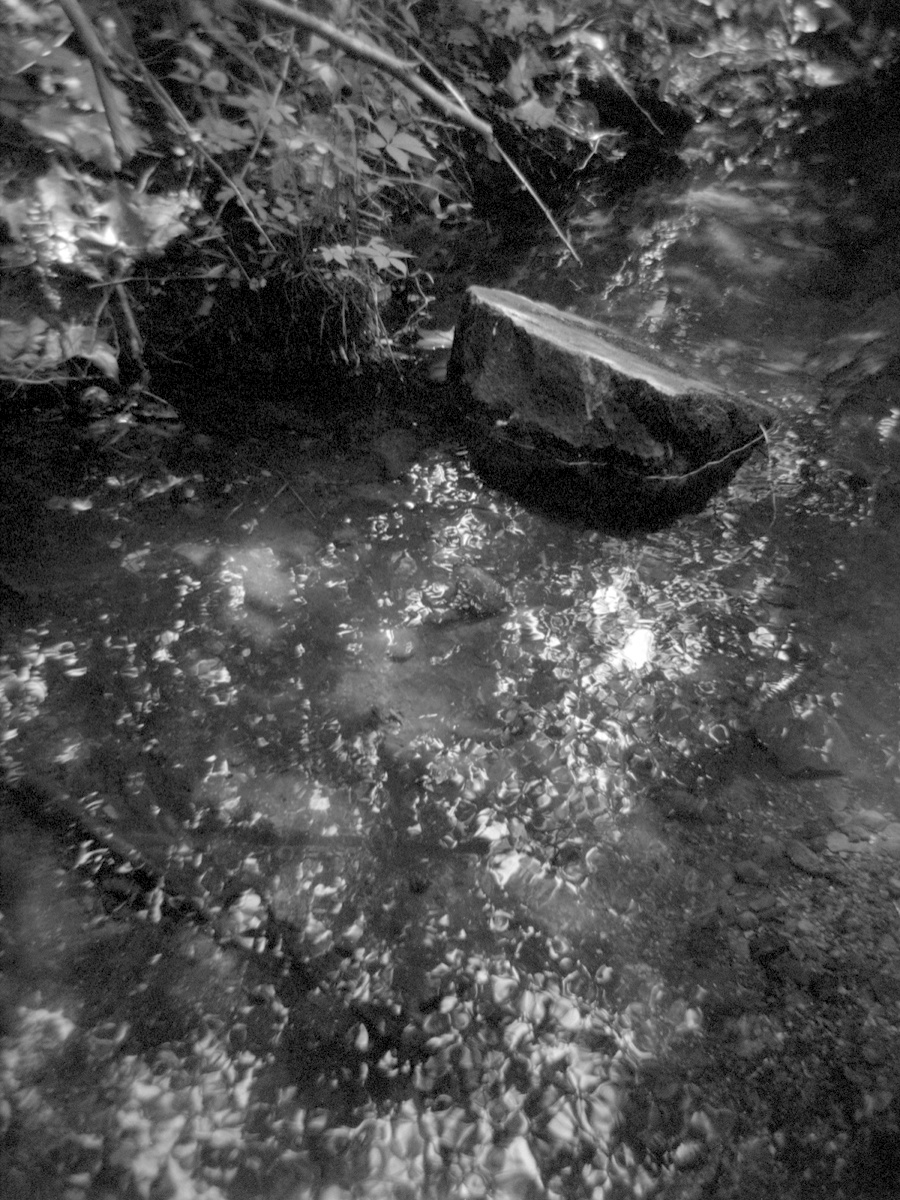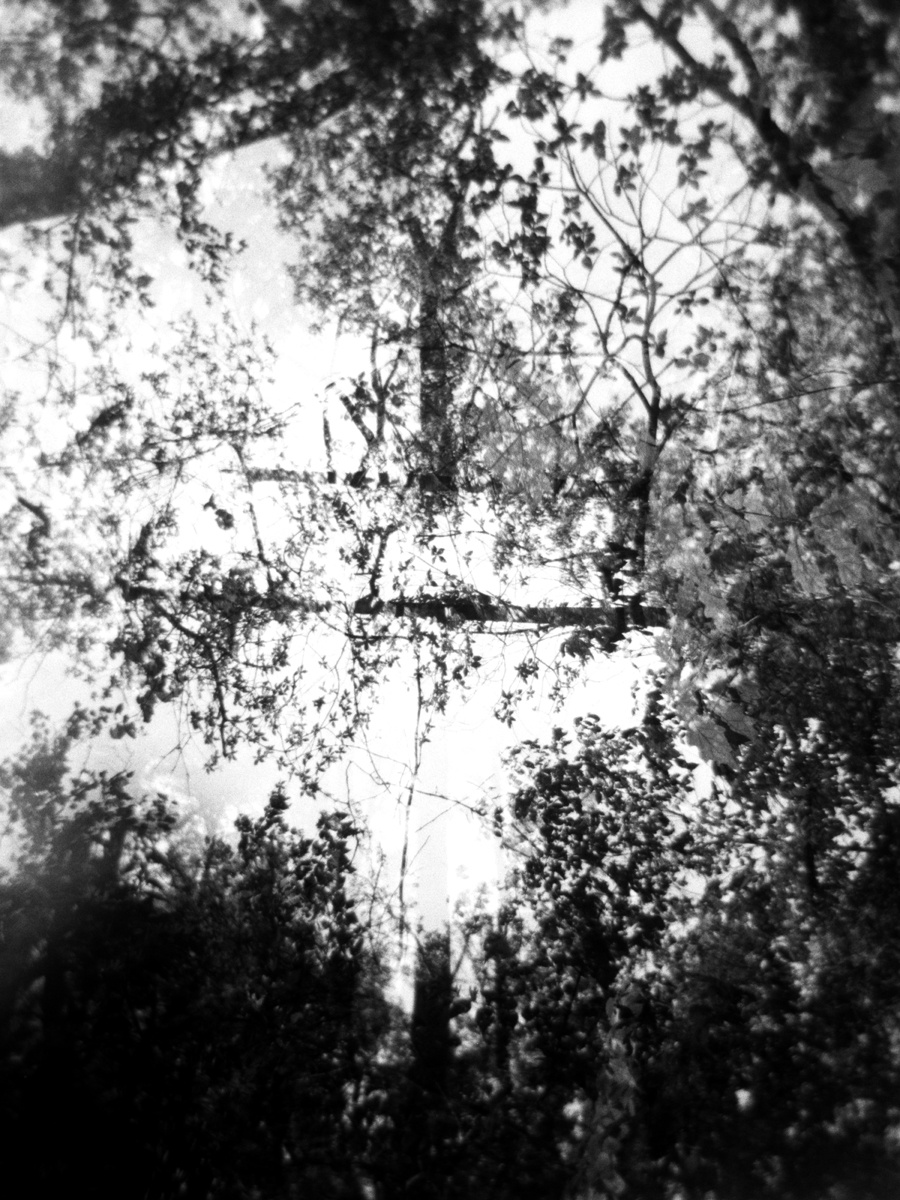 Water Wrackets is a remake of a short film originally directed in 1975 by the British filmmaker Peter Greenaway. This form of homage is the collaborative effort of musician Cooper Crain, art historian Gabrielle Gopinath and myself. We used Greenaway's precedent as a mandate to create a psychedelic meditation on water in all its natural forms. In Water Wrackets, a trancelike soundscape is paired with a montage sequence of luminous images that metamorphose from nature to artifice and back again. To ensure visibility and distribution we decided to produce this work as a standard definition DVD with audio, which has been made available inside the packaging of a 12" LP record. A much smaller edition is available in HD for private purchase, galleries and museums. The HD version of Water Wrackets is accompanied by a suite of ten 30x40" photographic prints shot around the perimeter of the film locations.
My multimedia piece The Final Second artificially prolongs the last second of champion NASCAR driver Dale Earnhardt's life. On 18 February 2001, stock car racing suffered a great loss when Earnhardt crashed during the last lap of the Daytona 500. Although Earnhardt's crash was fatal, externally it did not appear to be unusually violent or graphic. As a result, it went largely unremarked in the excitement that accompanied the race's final lap. Several minutes of post-race celebration went on until commentators and spectators belatedly realized the severity of the accident.
In The Final Second I wanted to stretch out the last second prior to Earnhardt's impact. In order to do this, I appropriated unauthorized video from the race, exported thirty individual frames (totaling one second of video) and printed each onto a sheet of brushed aluminum. The thirty resultant images are mounted in a horizontal row in order to establish the time code. These prints are accompanied by a recording of the Fox Sports spoken commentary over the race's last lap, which is pressed onto a vinyl audio record. The record is housed inside a polished chrome storage box along with a folded white flag (which indicates the final lap in auto racing, but is also a symbol of peace and surrender). This NASCAR reliquary was produced in an edition of three.